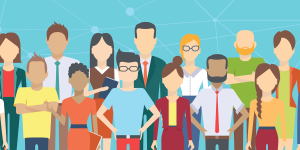 ALTEKS BOYA, which manages to establish a successful company identity, considers all its employees as members of the family.
ALTEKS BOYA, which has been growing with sure steps since its inception, is open to innovative developments with its dynamic administrative staff and successful managers by developing human resources parallel to this growth. Individual and institutional values are shared in accordance with the material and moral rights of our employees; Providing a qualified, peaceful and warm working environment is one of our main goals.
In this context;
o to ensure that all of our employees have a clear perspective on continuous development,
o To create a sustained cooperation based on trust among all our employees,
o To prioritize the personal and social development of our employees of all levels and levels,
o prepare the environment for contributions to our company's goals such as efficiency, profitability and customer satisfaction by ensuring the continuous development of our employees
priority targets.